---
News Item: That's how he looks like! The Godfather of koloboks!
(Category: News)
Posted by Aiwan
16 March 2005 - 17:29:00

Eight wallpapers for desktop appeared in the new section of file archive Wallpapers. There is the Godfather of koloboks painted on them, his image was painted by Fool, whom I rate one of the best animators (http://www.foolstown.com/). Now every admirer can contemplate the main kolobok on his/her desktop. I hope, the owners of "bourgeois" resolution 1600х1200 can correct the pictures themselves. If they can't do it, they should inform me about it.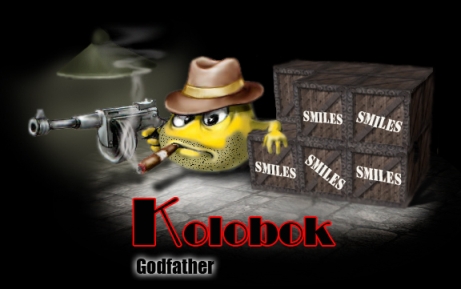 p.s. Thanks, Fool, you are a real friend!


---
This news item is from Author's emoticons Kolobok Style. Kolobok smiles
( http://en.kolobok.us/news.php?extend.33 )
Render time: 0.0165 sec, 0.0107 of that for queries. DB queries: 11.